Click Image for Gallery View
Star Wars Stormtrooper Art Case
Kid-Friendly Markers, Crayons, and Pencils
To encourage kids to start drawing and coloring, the Star Wars Stormtrooper Art Case features tools that are specifically designed for young artists. The Pip-Squeaks Skinnies markers are washable for less mess and feature a shorter length that's easier for little hands to hold. The Twistables Colored Pencils and Twistables Crayons conveniently twist up, which means kids will always have a sharp pencil or crayon ready to go.
Make Original Art or Color In Star Wars Scenes
With this kit, kids can create original art or simply color in the included coloring pages. By adding color to the kit's line drawings, kids can bring their favorite Star Wars movie scenes to vivid life.
Collectible Stormtrooper Storage Case
Everything in this kit fits neatly in the Stormtrooper case. Dedicated slots help keep supplies organized, and the fun, recognizable design makes it perfect for Star Wars collectors.
About Crayola: Art and Imagination
Crayola art supplies and activities help children express, create, and connect through colorful play.
Package Contents
16 Pip-Squeak Skinnies markers with limited edition black galaxy barrels, six Twistables colored pencils, six Twistables crayons, 10 coloring pages, and 10 blank sheets of paper.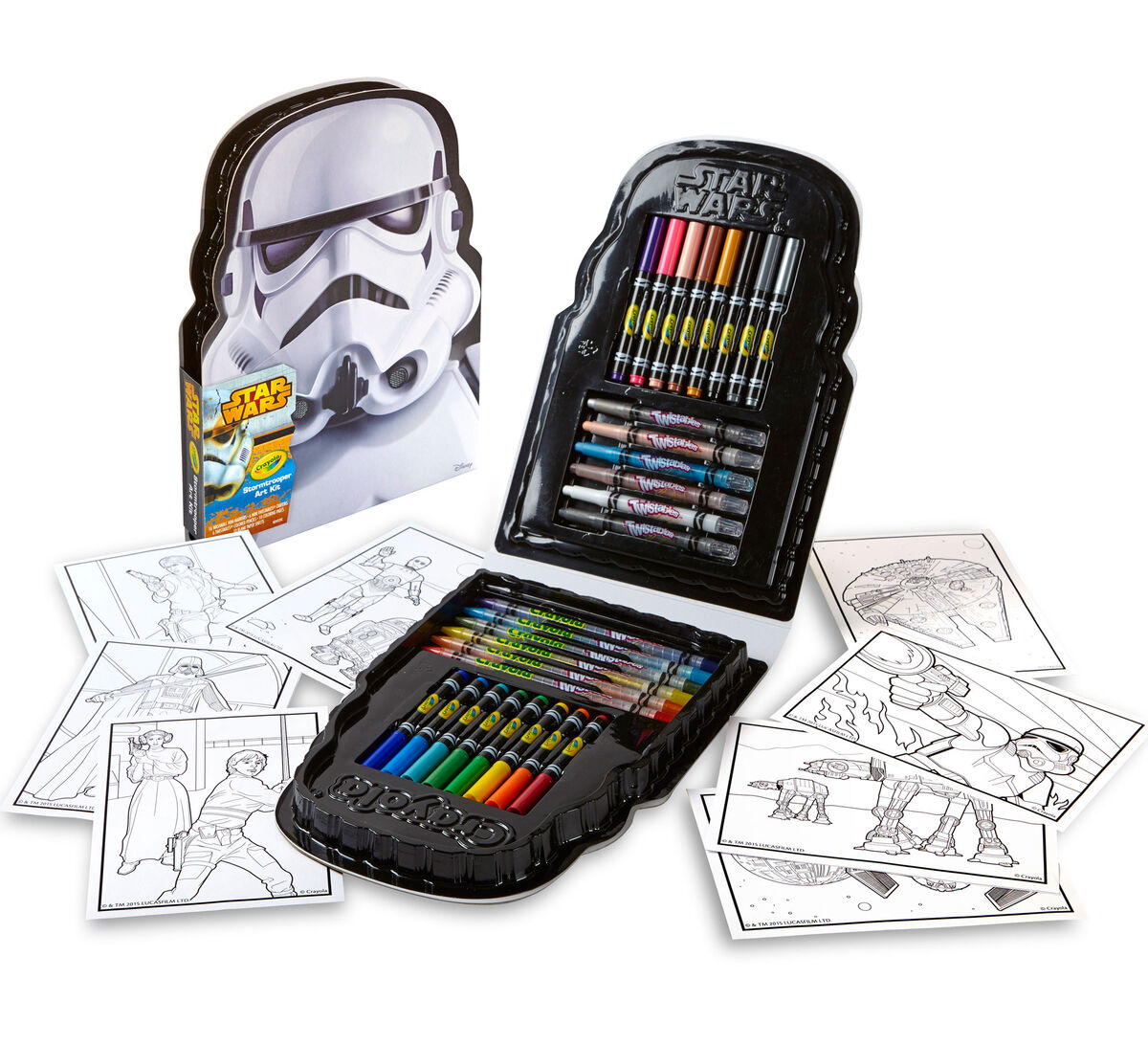 Crayola Star Wars Stormtrooper Art Kit-046873