Click Image for Gallery View
STABILO 288G Exam Grade Writing Pencil
Get the all-new STABILO Exam Grade pencils in a whole new look! Now it's available in trendy pastel colors!
Ideal Lead Grade for fine and cleaner writing.

Available in 6 body colors

2B grade pencils

Better smudge resistance for cleaner writing.

Wide coverage for fast shading

Ideal for writing and shading altogether.

2-in-1 pencil for your kids exam needs!
#examgrade #exam #2b #pencil #writing #shading #school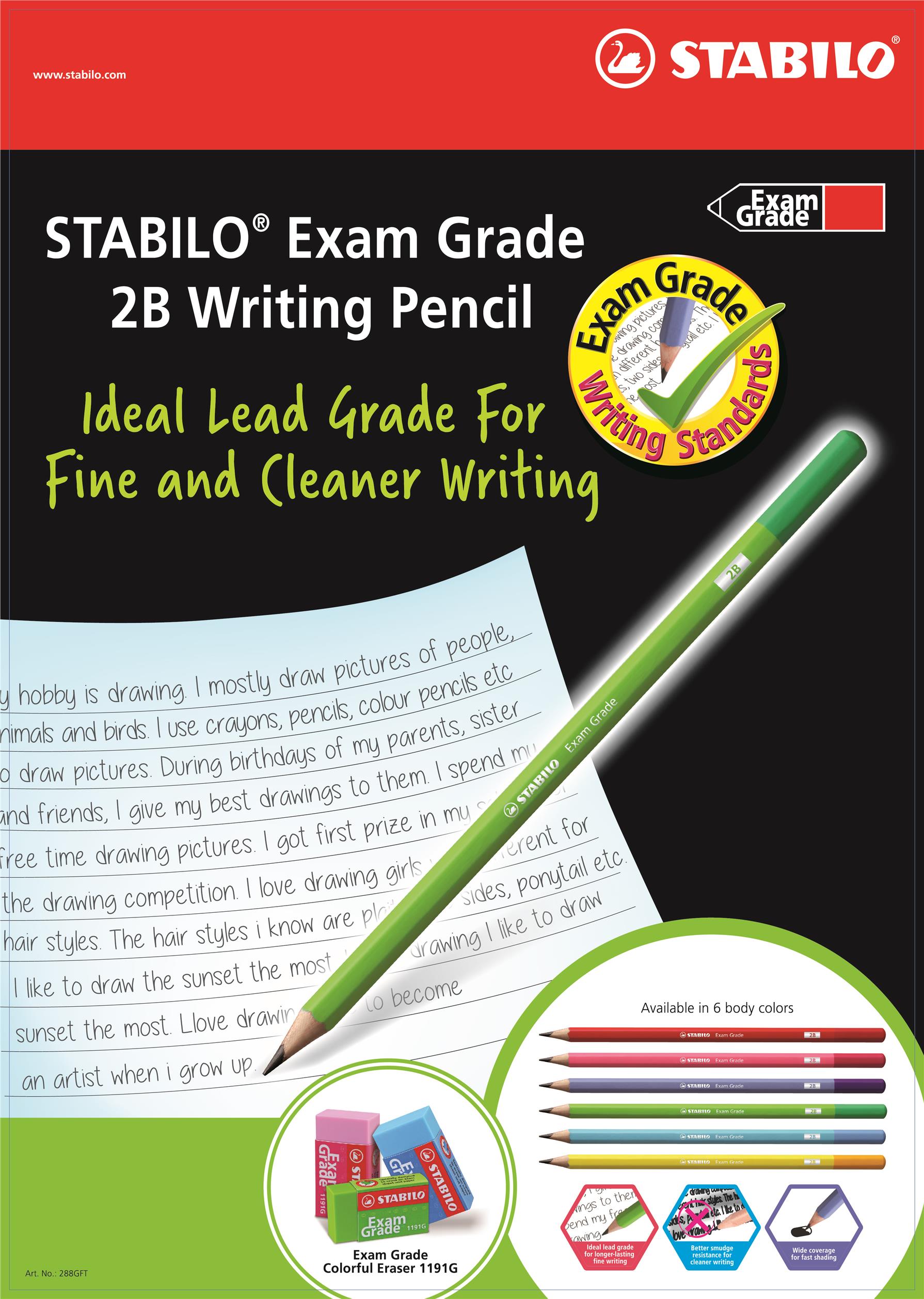 STABILO 288G Exam Grade Writing Pencil 2B (Box of 12pcs)